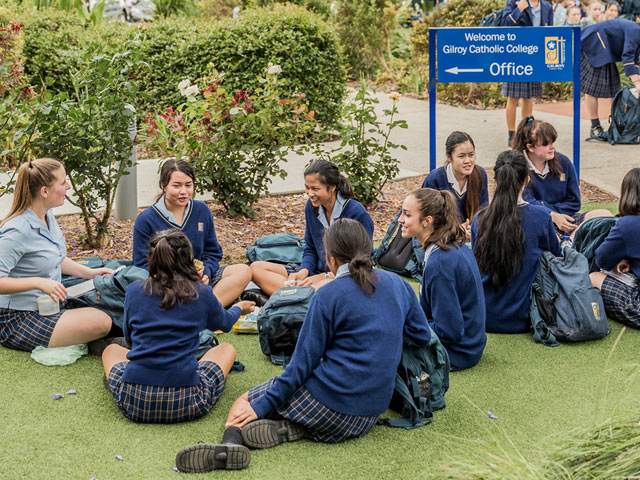 WELCOME TO GILROY CATHOLIC COLLEGE
We are a strong faith community where each person's relationship with Jesus Christ is central. The strength of this belief is highlighted by our College motto, Christ is my Light, and it is this belief that frames our College mission and values. Our community of students, parents and staff fosters a holistic education where we seek to develop each individual in the name of Christ. Together we seek to learn about self and others within the framework of our seven values: faith, service, community, respect, justice, compassion, and forgiveness.
17
Dec
2018
Term 4, Week 10, Days 6-10
18
Dec
2018
Year 11 2018 students will be in class as usual.
18
Dec
2018
Yr 12 English Advanced/Standard HSC Task 1
18
Dec
2018
Yr 12 English Life Skills HSC Task 1